The software will still store it covertly on the phones internal memory and then, when next connected to the Internet, upload this data to the Web panel. After the captured information has been shared with the panel it will be automatically deleted from the phone memory storage. The spy software application is totally hidden. It does not appear as an icon on the phone screen, in the systems apps or as a running app, so it really is invisible. In addition to its invisibility, it is almost impossible to wipe the software from the phone even if the phone user undertakes a security wipe!
You should be in no doubt that this has to be the ultimate spy phone software available. No other spy phone app is so discrete, so swift to install and has so many features. The Web monitoring panel really is well laid and simple to use with information catalogued in such an intuitive way that even a new user will be able to find their way around in a matter of minutes.
what RUU do I need >??
Information on the panel can be very easily downloaded in commonly used formats, with no additional software is required. No, the Ultra Spy Phone Software itself is the one that is being monitored and feeds its activity information out discreetly. The phone being monitored does not need a SIM for the software to function, only an Internet connection to feed the data out to the web panel.
Cell phone spy without phone access - Is it possible to monitor a cell phone without accessing it?
Changing the SIM in the phone is not a problem. No, the software is completely hidden away. It cannot even be viewed in running apps or as operating system apps. Does the phone give any indication to the user that there is spy software on it? The software is designed to run discreetly in the background. There are no indications whatsoever to the phone user.
No-one will ever know. Information is sent to a Web panel specifically designed to monitor and catalogue the information sent through. A secure login is set up to access the information and control the spy phone. Some features of the software can be remotely switched on and off using either remote commands on the panel or by special SMS commands.
mobile spy free download windows vista sp2 download free.
guarenteed spyware on a jail broken iphone!
spy on iphone 7 Plus without jailbreaking;
The software would remain on the phone. Normal spy software would be eradicated by this process, but our software is so advanced that this will not happen. The software uses the data connection to communicate information out. A complete data breakdown is never evident on a bill, so the user will only see that they have used a certain amount of data that is within their monthly allocation.
When a WiFi connection is used to send out data, then this will never figure in any way on the bill. In many cases, they could also control firmware updates. And even the phones that use only the most basic management system have memory corruption vulnerabilities that would still allow a hacker to execute code or install malicious applications, they found. Among iOS devices, they found that only iPhones offered by Sprint and running an operating system prior to version 7.
The 7. Carriers recognize the risk these management tools present, and many have added encryption and authentication to bolster security.
SMARTPHONES
Accessing the management system in the device, for example, often requires a password. And the researchers found every carrier in the US encrypts communication between a device and the carrier's server. But these protections are so poorly implemented that the researchers could undermine them. That number is readily available by any base station that communicates with the phone. We can more or less pre-calculate all passwords for any device in order to manage the client.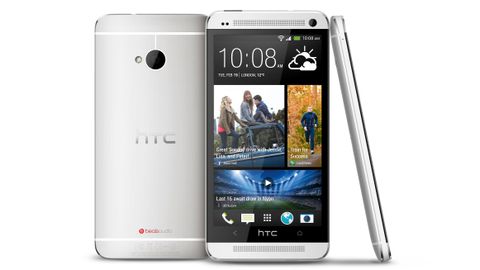 They also found many ways to undermine the encryption. Although the vulnerabilities are basic from a security perspective, exploiting them is not. Each requires extensive knowledge of the OMA-DM standard implementation and how cellular networks work. A successful hack also requires setting up a cellular base transceiver station or finding a vulnerability in a femtocell to take it over and use it for the attack.
http://tokend.org/id-like-to-go-to-sleep-and.php
AppRiver Update
And cracking the encryption is also not trivial. Nonetheless, anyone with the same level of knowledge and skill as the researchers could conduct the attacks. That said, the researchers don't believe anyone has exploited the vulnerabilities so far. Solnik and Blanchou have notified the firm that makes the management tool used by so many, and the company has already issued a fix. They also notified baseband manufacturers, who have written code that would implement that fix.
Works in a complete invisible mode, it will never appear on the monitored phone. Appmia has been featured by several popular media outlets. Because it costs you less than your daily cup of coffee! Over , satisfied customers are already using Appmia. Very easy to install and simple to use. Take control over any remote device! View, track, read any device data online - anytime anywhere. Appmia is simply a must for any top executive. Thanks to it, I had to fire several employees in order to avoid information leakage.
Keep an Eye on a Relative – Monitor a Wayward Employee.
spy program for android smartphones.
Welcome. Future!
best android girlfriend spy app?

I strongly recommend this app. Appmia is a real lifesaver!